DISTRIBUTION
We are always looking for a new business partners and opportunity's. If You are interested in becoming our distributor or in any other form of cooperation please do not hesitate to contact us.
We would like to encourage our customers to purchase our products directly from our distributors allowing faster realisation of Your order.
United Kingdom :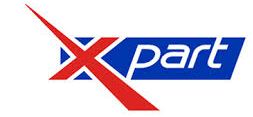 XPart was born out of the MG Rover car company and is still today the continuous driving force for worldwide sourcing and supply of MG Rover Original Equipment Parts. XPart distributes parts through it's worldwide network of Parts Distributors.